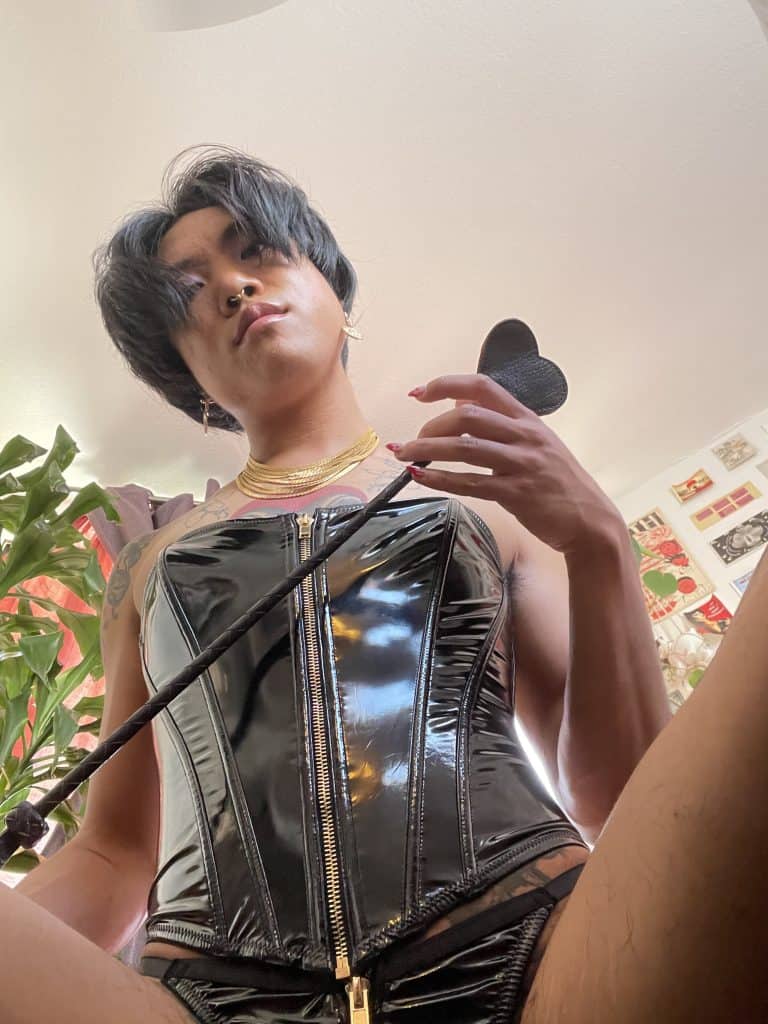 I believe that intimacy and sexuality can be incredibly powerful tools for play and self-exploration, and I strive to cultivate a safe space to embrace sex(uality) for what it is: a form of nourishment, and a necessary playground for discovering and indulging in desire.
I am both a conduit to and the subject of your desire. Allow your thoughts to melt away as you savor my sensuous voice, piercing gaze, natural body hair, and my multitude of tattoos and piercings. Worship, and allow yourself to be worshipped, at the altar of my body.
As a domme, I am the embodiment of sweetness and sadism––my style of domination employs worship and subservience, though not without punishment. My interests are incredibly wide-ranging and diverse, but I specialize in electroplay, sensation play, fisting, petplay, primal play, Mommydomme, and gender play. I love to be worshipped as a spiritual Goddexx who demands both financial and sexual tribute. As a submissive, I am bratty yet eager to please, with a particular affinity for petplay and puppyplay. I love variety and the creativity that comes with experimenting.
I am queer and attracted to people of all genders, body types, sexualities, and levels of experience. I have just as much appreciation for getting to experiment with an experienced player as I do for walking someone through their introduction to BDSM.
Above all, I value clear communication, honesty, and respect, so that we may enact your fantasies in a way that feels safe, sensual, (and extremely fucking hot, of course). I cherish the vulnerability and connection that come with exploring intimacy and engaging in sex(uality) as play.
5'6″ | 125lbs | Shoe size 9W/7M
Ready to surrender to your desires? When first approaching, clients may only refer to me as "Goddexx Haru" or "Master Haku," to let me know that you've read my ad. I will respect and honor your time, energy, and boundaries so long as that respect is returned and my time, energy, and boundaries are honored as well.
Ready to surrender? Booking info can be found here.